Facebook Marketing is always part of the discussion of online marketing. Using Facebook as a marketing tool – Is that something you should consider? Yes, you should.

Today in this blog we'll talk about everything from how to do Facebook marketing, – strategies to books, and much more.
As this blog is a guide to Facebook, if you're looking for a certain topic you jump straight right into it using the table below.
What is Facebook Marketing?
You know pretty well what Facebook is, But did you know there is another aspect to it – Facebook marketing? I can give you a boring definition but you can already find it on the internet. So, as usual, I will explain it to you in very simple terms.
Remember the Ads and posts that are shown in your feed when you have not even liked the page of that particular company or profile?
Yes, that's what Facebook marketing is in a nutshell. You use the Facebook Ads Manager tool to create Ads and display them in front of your desired audience.
Now let us look at why marketers love this platform.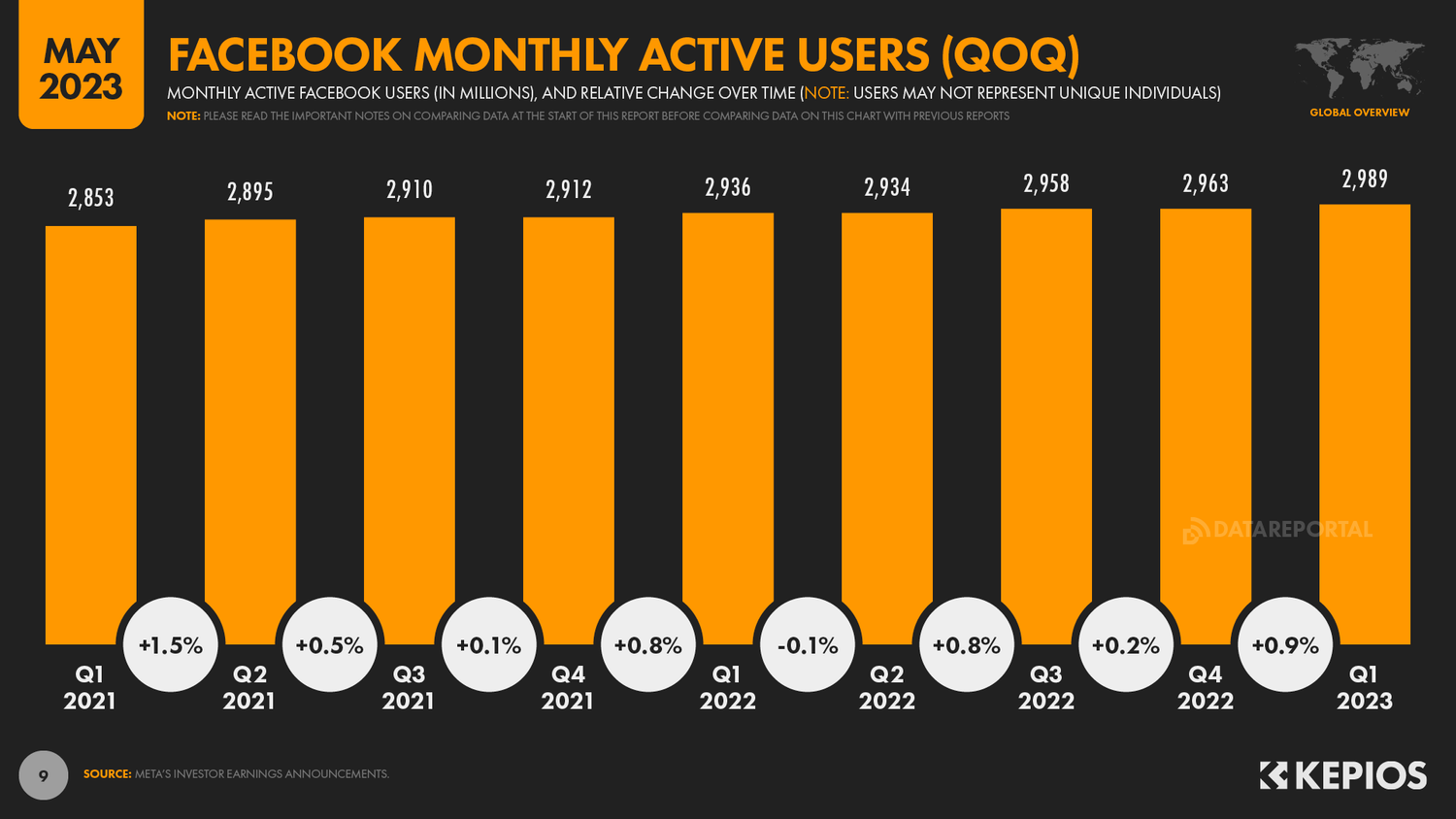 Use of Facebook Marketing
It could be brands, local businesses, NGOs, celebrities all those who want to develop a fan base on Facebook. Now the question will arise – Why Facebook?
2.98 billion monthly active users and do you know what the population of China is? 1.45 Billion approximately. The numbers don't lie you see, there is a huge potential for finding your customers on Facebook.
5 Benefits of Facebook Marketing
The only thing you need to take care of is generating appealing content for your audience. If you can just focus on the thing you will already be ahead.
Remember E.E.I – Educate, Entertain and/or Inspire
But there will be doubt in your mind. What will be the benefits to your business even if you decide to get on Facebook and provide valuable content?
Great question
To that, I will give you 5 reasons why. 3rd and 4th ones are great for new brands.
Let us begin
1. Keep your existing audience engaged
You are on Facebook to get new customers I get it but the key to a successful business is maintaining the existing ones and then going further to get new customers.
If you already take care of your existing customers it helps in spreading positive word of mouth which will help in gaining new customers. I hope you notice the pattern and importance here.
And both of us will agree that word of mouth is still pretty powerful. So, why not leverage it using an online medium?
So, how to take care of the new audience?
2. Give something to your new audience
What I mean by this is to give your new audience a reason to stick to your brand. You may use entertaining videos, and posts, to educate them about your niche. E.E.I – Anything that works and aligns with your brand.
For example, If you are a beard oil company, a "How to apply beard oil" OR "How to use beard oil for maximum growth" will educate and engage your audience thus leaving an impression of your brand easily.
Now, to my favorite points. You see I am one of those people who judges a brand by its customer care. Post-purchase experience is what generates a positive link to your brand.
3. Provide customer support
This is an important one as the brand that has a page on Facebook is easy to communicate with. And if you can easily communicate that gives you an edge.
It can drive one-to-one conversations with customer care. If nobody is available, a messenger bots facility can assure your customer that their query will be resolved. In this way, you show your customer that you care for them.
Ever had trouble with your food delivery order? How did customer support help you? Did that change your perception of the brand?
My point exactly.
Now, coming to the most beneficial point for new brands.
4. Building brand awareness using Facebook Marketing
Sponsored posts now come with advanced targeting options that help you increase brand awareness and helps you in getting more clicks to your business.
You can promote yourself by even just boosting a post. With the right audience selection, you get to reach a wide range of audiences.
For example, retargeting helps you connect with people who are interested in your product but left the sale somewhere in between, lookalike audiences can help you reach new people relevant to your business using your existing email list, website visitors, or customer base.
5. Driving Sales
Cannot forget this. The reason why you did all this work. The advanced targeting methods I mentioned earlier as well as maintaining trust with your existing audience all help during this step.
Create Ads specifically for your product and pitch them to your audience and see the magic happen once you have built trust, engaged, and educated your audience.
Now let us understand how it works.
Facebook Marketing Process
Though there is no fixed way of going about it here is an idea of what the process may look like when you begin your journey with Facebook marketing.
First, I would recommend you set up your Facebook Ads Manager account.
It is somewhat mandatory if you want to seriously scale up your marketing efforts
It helps a lot in giving you an estimate of how much engagement you will reach with your current plan and also the number of leads it will generate.
Of course, it is not pinpoint accurate but an estimation is always helpful
It also provides you with rich stock images you can use as a background for your content as you know high-quality images are always preferred and also we can't always run around with a camera clicking pictures, can we?
Your Ads account is set. Great! Now what you need to do is sit down and think about who your potential audience could be.
Say for example you are a shoe brand owner so you can target someone who has an interest in walking, jogging, running, marathons, shoes, and special kinds of shoes, and is the age between x and y.
If you make gender-specific shoes then you can select that too, where are you able to ship your products select the location etc.
I could write a whole lot about it. Do you know why?
Because the above-mentioned are some of the new features that Facebook keeps adding. Yes, they help with targeting as well as estimation. Now you get the point why the Facebook Ads account is necessary I suppose.
Once you have targeted your audience start making some awesome content that will be appealing to them. Always see your content from a customer's standpoint and think about whether it will work or not.
Use less text on images and use the space for captions in order to write text. Also video content is something that can get you a lot of engagement.
3-step Facebook Marketing Process is as follows:
Facebook Ads Account > Targeted Audience > Content
This is what the process of Facebook marketing looks like.
Bonus Tip
Join groups and communities that share your niche and then share your content with them too as they are already interested and may show more engagement.
Since we are talking about Facebook Marketing we cannot leave out Facebook Pixel.
What is Facebook Pixel? [6 Advantages for your business]
The story of pixel dates back to 2013 when Facebook released a range of features and Facebook Pixel was a part of this.
Whenever you want to track a conversion from Google what do you do? Make a Google Analytics account and use the google analytics code on your website for the pages you want to track.
It helps you to track the exact behavior of your audience.
And as a fellow marketer, you know how important that is.
Yes, Facebook marketing tools have had interest-based targeting but with this, you will get precise data on your audience's behavior. Coming back to the Google Analytics example.
What Google Analytics code does for your website Facebook pixel does for Facebook. So, in brief, the Facebook pixel is a code you put on your website so that you can track the conversions happening through your Facebook page.
Awesome, right? There are a lot of things once you get this data (discussed further). The image below will give you a visual idea of what I am talking about.
Facebook's Definition of Pixel
Facebook describes the pixel as an analytical tool that allows you to measure the effectiveness of your advertising, and understand the actions of people on your site.
It is a code that you install on your website that helps you to monitor events occurring on your website for better targeting of your audience, retargeting, and much more.
This simple code on your website will help you to make better Ads and target them to people who are more likely to buy your products.
Also creating lookalike audiences for retargeting purposes is one of the few benefits of using Facebook Pixel. Here are some more:
6 Key Advantages for Your Business With Facebook Pixel
You now know what is Facebook pixel and it's important so now let us go through some more advantages so that you know better about its features through the advantages.
> Conversion tracking
> Ads Optimization
> Custom audience creation
> Retargeting website visitors (can target specific page visitors also)
> Retargeting people that quit after reaching the Cart.
> Retargeting subscribers
These are some of the advantages. You do not need me to tell you what can you achieve with this information.
The main logic behind this is if you already have a set of buyers then you should first give them importance and track them and prepare your further strategy for targeting accordingly. The information you get through a Facebook pixel is tremendous and used to increase your sales.
We talked a bit about Google Analytics before. So, practically which one is better if you are just starting of your business?
Facebook Ads vs Google Ads – A Start-up Perspective
Effective marketing strategies for startups are what differentiate them from the competition. If you are one such startup then you will have one question to answer before you begin – Facebook Ads or Google Ads.
Let us go through them and finally decide on the right platform for you.
You are putting your hard-earned/funded money into these platforms. It must be totally worth it. So, as a startup should you invest your money in Facebook Ads or Google Ads or should you invest some in both?
Starting with the Ads platform by the social media giant – Facebook Ads
Facebook Ads
As a startup, you need people to know you better for which Facebook Ads is the way to go as you are able to reach the audience and create awareness easily on a social media platform.
It has also the power to generate leads for you. Facebook Ads Manager account can help you marketing campaigns on Facebook easily.
But there is too much thought process involved – keyword research, targeted audience, creating segments within this audience, your end goal, etc in addition to considering marketing on facebook cost.
This is the case with Google Ads too but for creating brand awareness you should go with Facebook Ads as they have groups, communities, and people interested in knowing about your brand, and who knows they may convert into leads too.
On to the Ads platform by the search engine giant.
Google Ads
Coming to Google Ads is not a social media platform it is a search engine so people come here to find various solutions to their existing problems. So, if a startup is more interested in creating sales directly Google Ads is your best bet.
If you already have an awareness and sales is your motto then this should be your best bet. Say if someone searches for an iPhone 11 pro, Google will directly show you where to buy them and sites that sell it. No groups no communities interested in it – direct sales.
And due to the current advancements in Google Ads, you are able to target sales better based on gender, interests, other demographics, etc.
Google Ads Vs Facebook Ads – Who's the Winner?
Both are because it all boils down to your startup's goal – Brand awareness and lead generation OR direct sales.
A personal recommendation would be to use both starting with Facebook Ads. Then starting with Google Ads to drive sales.
You can go to the details of each platform but in the end, this is what separates them.
Facebook Ads are great for building awareness. They are just here to socialize if you can do that, you build your brand's awareness.
Google Ads when you want to come in front of people who are more likely to purchase.
Now, let's talk about how to create your own Facebook marketing strategy.
8-Step Facebook Marketing Strategy
The right Facebook marketing strategy has huge potential to grow your business. While there are multiple strategies out there on the internet, there are the ones every one of them have in common.
So, what I am saying is, this blog is a compilation of the top 8 points common among all the successful Facebook marketing strategies or Facebook marketing tips.
The fourth point is especially becoming a key to success in the post-covid era.
Let us begin
1. Custom URL address
Set up your Facebook page and then set up your Custom URL address which though an avoided step but can help you with your page's visibility a lot. You can find it in the settings of your page once you have set it up.
This is important because URL addresses with numbers and random letters are not that pleasing neither to your audience or the search engine.
2. Use high-Quality images
Your audience can't see your face so, your profile picture and the cover picture you provide on your page are of great importance as this is the face of your business that your audience is going to see.
Using high-quality images is always helpful. And stick to this tip for your content also. (Facebook also provides stock photos you can use while creating your Ad which is of great quality)
3. Choose a CTA (Call to action) button
Obviously yes but still important as you have to direct your audience to what they should do after they have been hooked to your content.
Is it sign up, contact us, shop now, or Go to the app even if you don't have a product I would recommend you make a video and then give a CTA to watch the video.
4. Use Facebook Reels
A user on Facebook watches 100 million hours of video content every day. This fact alone shows why you should focus on the video content.
BB ki vines is a channel on Youtube and have a Facebook page that shows the impact the video content has had in generating more audience for him. Just look at the numbers.
How to create reels on Facebook?
People don't buy for logical reasons. They buy for emotional reasons. – Zig Ziglar
Let me take a simple example to make you understand it – You are the owner of a headphone brand (sounds great?) Anyways so you have developed a new pair of earphones that cancels out all the noise from outside.
Now you create two Ads
One, regarding your noise cancellation headphones, the range of features it has.
Two, you show a person on a train wearing your headphones and listening to their favourite song in peace while there is background noise on the train.
Which Ad do you think will perform better and make more sales? I don't think I need to answer that 😉
Simple and crisp. That is the best way how to create reels on Facebook.
5. Use Facebook Page Insights
Your content can be great, and your targeting is on point but if you don't keep track of what is working and what is not you may be missing out on opportunities.
But don't you worry Facebook provides insights on all the activity on your page and this lets you know what kind of post is liked by the audience, which age group the people who liked your posts, where are they coming from –device, location, and many more.
You can create a different blog for the same topic. For now, this picture will let you know in brief what you can know from it.
6. Target a specific audience
This step is made easy when you have completed step 5 perfectly as this insight is available. When you use it to find which audience of yours is generating the most profit you can customize your marketing strategy a bit and create content that will be more appealing to them.
7. Use Facebook Ads
This is an inbuilt tool in Facebook that lets you create Ads easily and also create campaigns that will be crucial in your Facebook marketing strategy.
High-quality photos and videos are already in it and also it gives you the flexibility of maintaining the cost of your campaign and gives you an estimate of the audience your Ad has the potential to reach.
8. Connect with Influencers
Use this step if you already have a following else the above 7 steps though small have a huge impact on your Facebook marketing strategy. As far as this step is concerned it works quite simply you connect with an influencer and ask them to promote your page in their content in order to get more reach.
That is all. Incorporate some or all of them into your strategy and see for yourself how well they work.
Using Facebook is great, but How can you become an expert in Facebook Marketing?
How you can become a Facebook marketing expert? [2 Methods]
So, you have decided you want to learn Facebook marketing but you don't know where to begin? What are the steps to becoming a Facebook marketing expert?
No worries I have got two methods for you to learn it.
Wait, just two? Yes. You just need to follow two steps to become a Facebook marketing expert.
This would be your reaction right about now.
Hear me out.
You see I am not talking about different courses. That would make no sense. What does make sense is guiding you on where to look.
If you are smart enough for looking into blogs like mine on the best resources to learn Facebook marketing, you are definitely smart enough to figure things out.
Also, I have got you a method that I just thought of while I was learning about Facebook Ads myself.
So, what is this method? Let us find out together
Method 1. Courses and certifications offered by Facebook Marketing experts or Facebook, maybe?
The course content is great because it leads you to know everything you need to know on how to build up your campaign from scratch.
There are many courses out there but if you want to learn Facebook Ads you have to check out Facebook Blueprint. This is a site Facebook created itself and helps you get your Facebook marketing journey started.
What's in it for you?
Imagine the person who taught you is the person who has set the paper in the exam. How confident will you be?
My point exactly 😉
Now, coming to the most awaited section.
Method 2. Analyze your competitors
By this, I simply mean that you can just see the best-performing competitor in your niche, who has a similar page as yours, and then analyze what kind of content he puts, which one of them receives more engagement
This is a tedious method as you don't get direct stats of your competitors so I recommend you to combine both methods. More about that later.
In this case, imagine taking help from your college seniors. They have the experience so, why not use it? That said do your research and then go to competitor research you will get better insights.
So, what was the combine the two methods?
Combining Methods 1 & 2
In the most basic sense, I meant to learn from your experience and others' experiences.
First, learn about the basics from a course and then start implementing. Along the way keep analyzing your competitors –what they are doing, what type of content are they putting out, etc.
This way you can learn Facebook marketing by yourself and also gain knowledge of your competitors. So, combining both these methods will yield the best results.
Finally, consistently learn from the new campaigns you encounter and you become a Facebook marketing expert.
I admit it is easier said than done. But, the way is actually simple, all you need is a little bit of learning and a lot of brainstorming.
Since you've read this far I got to present to you a Bonus Method – Old School yet effective Facebook marketing books.
Top 5 Facebook Marketing Books
Facebook marketing has gone on to revolutionize the Ad sector. Facebook was the first platform to launch Ads in the first place and soon the other platforms followed it.
So, learning about it is a great way to boost your digital marketing strategy. Here is a list of the top 5 marketing books with a brief summary for each of them and where to find them:-
1. Ultimate Guide to Facebook Advertising
Authored by Perry Marshall, Keith Krance, & Thomas Meloche
This book mainly helps you with finding your target audience so that you can target them later. It also explains how your Ads work after they are published and how they can be optimized to get more engagement.
Other than this tips such as 3-step solutions for successful video Ads etc. are also covered in this book.
Find on AMAZON KINDLE
2. Complete guide to Facebook Marketing
Authored by Brian Meert
This book is best for beginners and small businesses as it leads your way step by step and helps you set up your own campaign running.
It also includes various tips that help you along the way and it also includes some real-life examples so that you can learn from them.
Find on AMAZON KINDLE
3. Facebook Advertising
Authored by Riley Reive
If you know the basics and went through some examples you would now like to have in-depth knowledge this is where this book comes In. claims that you can reach, at least, up to 43% of your potential customers with every ad campaign you run. Is this even possible?
Yes, according to the author as he explains to you a methodology that he learned while struggling with his campaigns.
Find on AMAZON KINDLE
4. Killer Facebook Ads
Authored by Marty Weintraub
This book is more like a piece of advice being given to you. It consists of advanced advertising techniques targeting methods, how to write an advertisement etc.
This book is more focused on how you can read your metrics which is a crucial step in determining your Facebook marketing strategy.
Find on AMAZON KINDLE
5. Facebook Marketing for small business
Authored by Arnel Leyva
This book mainly helps you with finding new customers, building brand loyalty, and turning their awareness into sales.
This book's main focus is the strategies that work for the big companies and then boils it down to simple steps that you could use in your business. And who knows you could be creating the campaign that catches everyone's eye.
Find on AMAZON KINDLE
If you liked this blog, be sure to share it with your friends & colleagues.